And I don't feel ready. When we leave the castle on the 1st of May, it will be exactly 3 months since our arrival. Yes, we came for three weeks of a Workaway experience (our first!) and instead submerged ourselves in the big Unknown, merged with this bonkers and wonderful family, that's now a 'forever part' of our lives, slid into the rhythm, needs and ways of the #castlelife like into a familiar pair of slippers.
"Last days..sad to leave, but happy about what's to come. Weather turned like on purpose - there's some sort of melancholy in the air, a 'Je ne sais quoi'.. A beauty in the last seconds here and of a new door opening again."
David said that in a message to our friend today. Cheese overload in any other context, but looking over the castle front yard through a moody curtain of persistent rain: at the place undeniably transformed by our presence here, the love & work we offered it - and knowing we too will be leaving profoundly changed, carrying new discoveries, lessons & people in our hearts as we make our journey through the world out there beyond the castle walls,...yep, a pensive poetry is appropriate.
In the last days at the castle, things are slowing down. It's almost like when you finish running a short-distance race. You can't just stop dead at the finishing line, your heart would explode. There's a moment of re-adjustment to life after race. You run for a few more steps to allow your body remembering its previous pace, panting heavily until you find your calm again. I cook less. I sleep more. I have time to catch up on all of my podcasts, whilst peeling off decades old wallpapers in the attic. There are some eldritch horrors living underneath those wallpapers. There are also wondrous things living underneath & waiting to be revealed, like this charming old-timey curly handwriting in pencil (just French builders making calculations and noting down how many buckets of paint will be needed, as it turned out) and a tiny engraving looking like a 'flower of life' geometric design. One must continuously shift as-of-yet-unpacked boxes and every now and then a true treasure spills out, as if by design, so that I can add to my 'Fashion Week Castle' video collection.

But I do sometimes work too, je promets.
David is finalising his admin work for the castle. Him being the only in house native French speaker proved to be incredibly helpful in assisting Millars - a British family - in inserting themselves into the infernal realm of French bureaucracy. There's doctor's registrations, dentist & ophthalmologist appointments to be booked, vaccinations for kiddos and cats and dogs, and covid jabs for all, vet appointments for horses, quotes for the roofing job, quotes for the insulation job, repairs of the mini tractor & lawnmower & the cherry picker, technical control for cars & tyre replacements, insurance for both all things living & inanimate.
And the list goes on. Gives us an idea of what will need to be dealt with some day in the future, when we drop our anchor somewhere. It makes me super anxious as I find it hard - not focusing on the HOW - and you know that's the only way for magick to flow in your life. Finding our 'forever home' means we somehow gathered enough money and strength to deal with all of the above, doesn't it? But then again - we have embarked on this against-the-reason & against-the-capitalism epic journey around the world in hopes to find ways to live & thrive with less dependency on the fucked up cycle of producing & spending money.
It doesn't matter if you're trying to live out your hipster fever dream, or you maybe lost the ability to produce money due to some terrible circumstances, but when you dare to step out of the capitalist hamster wheel, our society has no idea what to do with you.
What balances out the anxiety of the unknown though, is remembering that finding our 'forever home' must necessarily mean that on our travels, we have come across a place and a way of being that speaks to both of our hearts & souls. It means we have found a place that's without a shadow of a doubt the ultimate IT.  Until then, our home is the Nomadland (note to self: must watch now that it collected all the Oscars).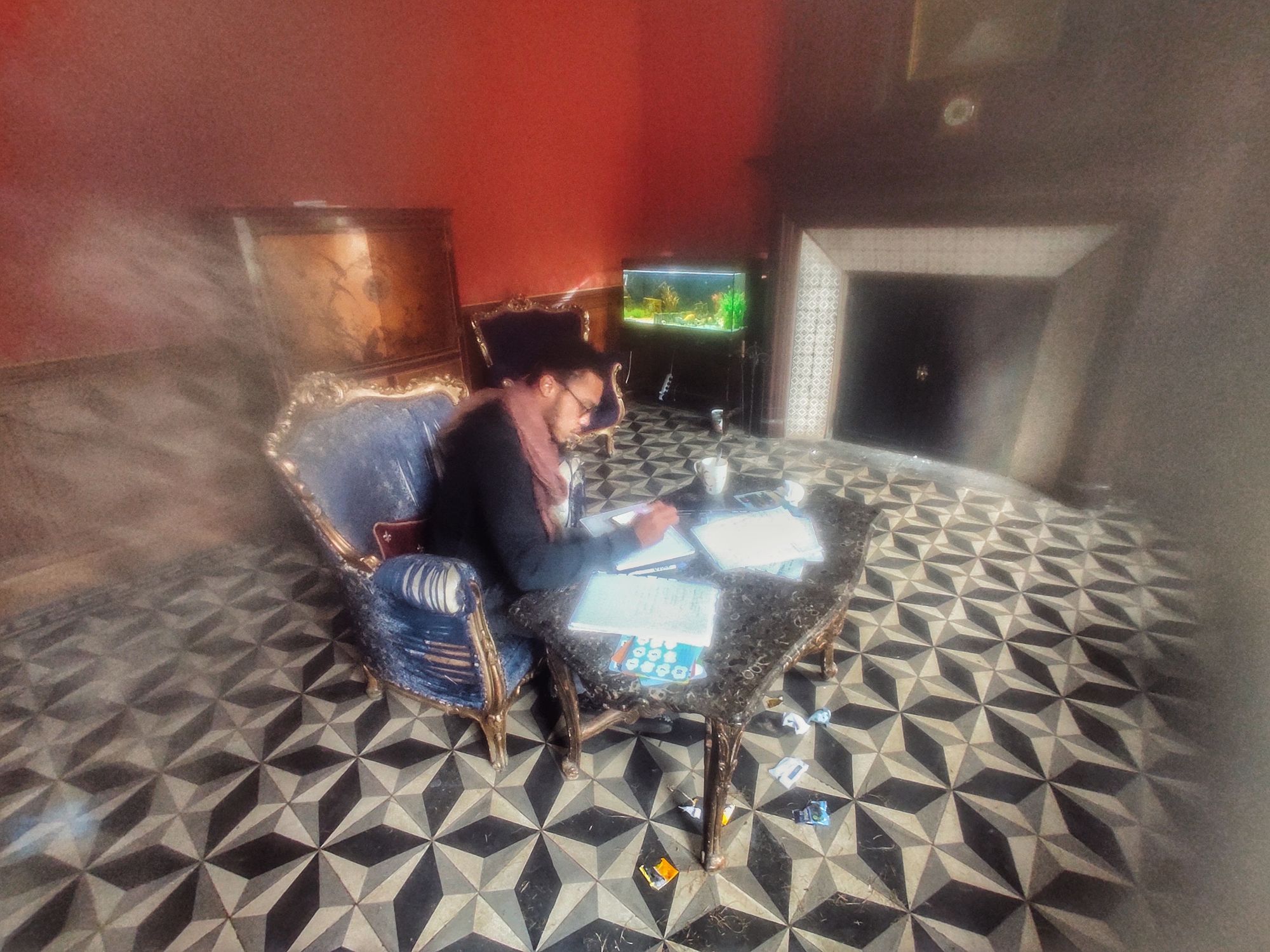 Emma, the castle lady in charge, is super sensitive. She also works close up towards the tip of a corporate headhunting ladder, so this is not something to be talked about. But in between the 'Addressing Challenges to Accessing Capital for Tech Entrepreneurs' online webinars, she uses her otherworldly senses chiseled by witchy & reiki practices, to feel deeply into this castle's energies. "You two were always meant to come here and become a part of this castle's history," she told me this morning, whilst we were walking around the front lawn clutching our first cups of coffee. And apparently the previous owners, who still linger around and check on the progress from the astral plane, are super content with our job here. Maybe that's why this became a three-month slice of life, instead of just a couple of weeks volunteering. Maybe that's why it feels this raw fast approaching the expiry date of this particular chapter.
All of a sudden, we are acutely aware of all the things we'd like to do before leaving and mortified at how little time we've got left.
Since February, we learned about re-building a crumbling garden wall, clipping peacock's wings & painting the upstairs bathroom in happy macaroon shades of blue, pink and yellow, putting up wallpapers and removing wallpapers, a full makeover of Emma's office and the laundry cupboard. Taking care of the horses when Ross left for Czech, taking care of the dinner every odd day. Exercising patience when dealing with French bureaucracy and resilience when processing the fact that you can never truly feel warm or clean when subscribing to the #castlelife.
But then you watch your biceps grow almost in real time and all is good with the world. In these past three months, David has lost his middle finger nail and I lost my grandma & found a new appreciation for carbs & woollen slippers. We dedicated a big chunk of time to excavating the original flower beds in front of the chateau: hours and hours of pulling, snipping, breaking, digging and also landscaping & gardening, but also hanging out with the munchkins on the sun, being silly and totally blissed out.  We moved 4 tons of soil and mountains of brambles, and started many illegal bonfires to incinerate the leftovers from all of the above.
We were so fortunate to get a deep immersion in the 'Jack-of-all-trades' experience these last three months, and except for the undeniable benefits for our mental & physical well-being, the more than welcomed side-effect is realising that no job, experience or skill really feels intimidating anymore. The game is on, world!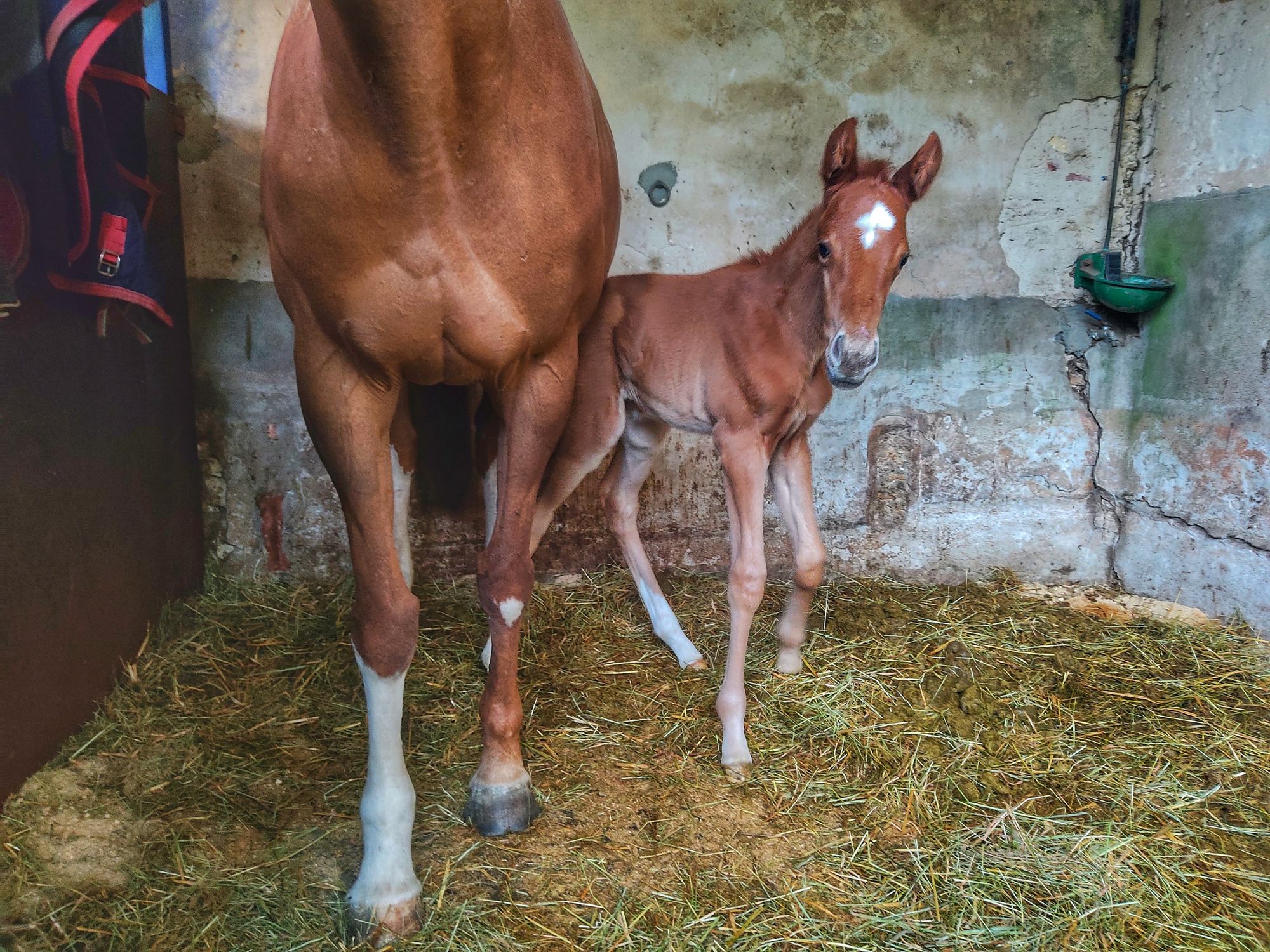 A week to go and I feel sort of ready. When we came, two of the mares - Pamela & Boracha - were pregnant and we were lucky enough to meet the first foal. Her name is Rose and she looks like a cute version of that 'thing' from John Carpenter's 'The Thing'. Her legs seem to have a suspicious number of joints and to go on forever. Apparently the antibodies & the immune defenses foals carry with them from inside their mother into the cruel & germy world outside, last only for about 4 hours after birth. It's imperative they start re-fueling them from their mother's milk asap. Rose seemed to struggle with latching on, so we all joined the efforts to get her feeding, David raising above all by squeezing some fresh milk out of Pamela and into a feeding bottle.
So add 'milking a horse' to the list of jobs above.

When we leave on the 1st May, we plan to bounce in between friends in France for a week or two, before landing at David's fam in Poitiers to get fed, washed, off-load some stuff and try to make our move to my home country of Czech Republic. We plan to stay for five weeks at my parents place, so I feel this crazy nomadic two weeks in between friends to be a suitable bridge in between two family nests. Yes, I do dare calling this castle and the people we met here, family. And finally, that's what makes the ending bit more bearable.
The deep knowing we're always welcomed back, to check how the project, the animals, the people grow & to be a forever-part of this castle's history. Maybe that's also what finding your 'forever home' can look like.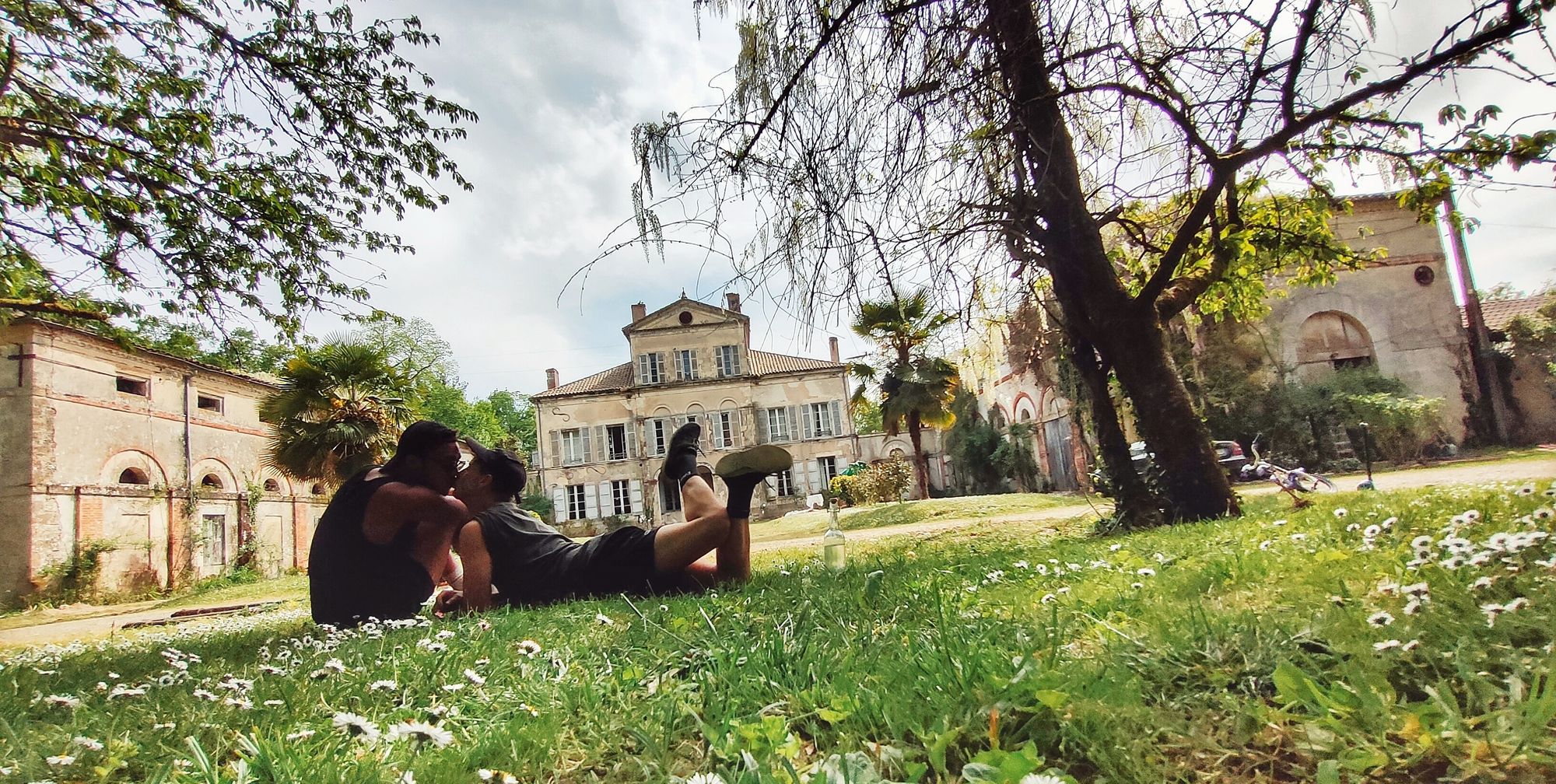 ---