Toulouse to Corrèze, 01/05-05/05
First of May. Exactly three months after arriving at our first Workaway stay in Château de La Bataille, South of France, we're back on the road. I looked forward to having a focused time to catch up on reading & journaling, podcasts & tv shows during those hours upon hours in various transport vehicles, but of course, reality has a habit of turning your expectations upside down & shaking them like a snow globe.
As a bridge between two stable points - Workaway at the castle and a five weeks visit to my parents in Czech, we've planned for a week of pinballing between friends in all corners of France. First few hours of dragging all our belongings packed in two unwieldy luggages & about dozen various misshapen Lidl carrier bags tied to each other up and down the stairs, from a platform to a platform, from a bus station to the train station, I have a newfound appreciation for poor snails and hermit crabs. When we finally make it on the train, stash our luggages safely by the door, the last thing on my mind is going through them and digging up a journal or a book. Instead we collapse in our seats and spend the ride gathering strength for when we need to move them again.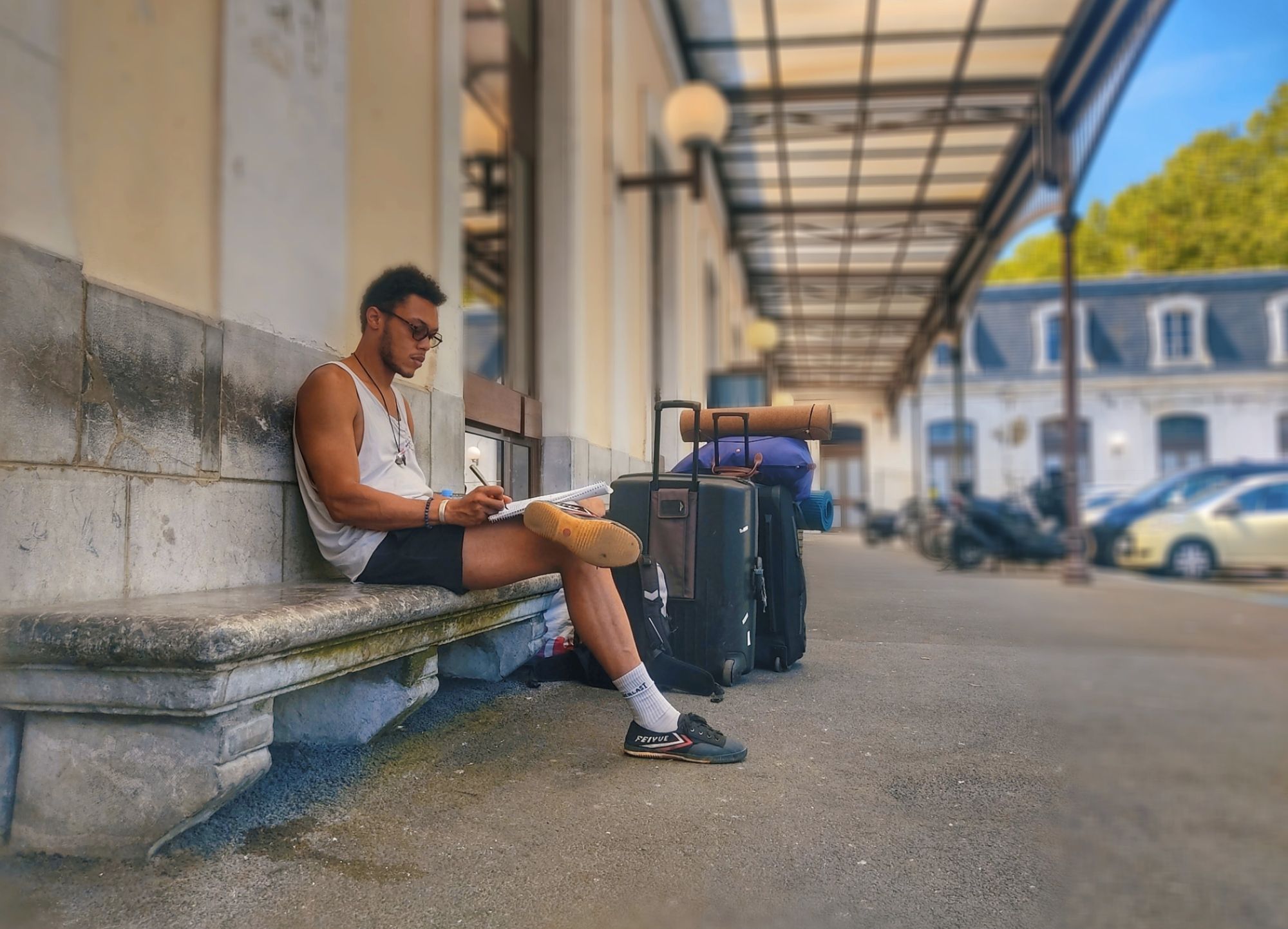 First stop is Toulouse. So this is quite funny. In summer 2015, walking from one of our first official dates at the outdoor music festival in Shoreditch, two girls stopped us to ask for directions to a Pillow Cinema (one of those amazing London events, when they literally just throw giant pillows on a rooftop and show you old films on a projection screen for a 5x price of a standard cinema ticket. We've done it about fifteen times, because London.). We looked up the directions for them in google maps and took their numbers, so that we could send them via WhatsApp.
Having Isabelle & Gosha in my contacts, I invited them a few weeks later to my 30th bday bash and against all expectations, Isabelle actually showed up and proved to be so much fun, and we've done plenty of partying & picnics with her softball team since.
After about fifteen years in London, Isabelle eventually moved back to her hometown in Toulouse, France. When leaving the castle, we once again just reached out and once again Isabelle turned out to be a good game and invited us for two nights. 2020 has not been particularly kind to many people, but it managed to pin Isabelle to the very bottom of all rock bottoms. In her usual Aries spirit though, she turned things around 180 degrees, started her own business & things are looking up. That first night at her flat, we talked all things life, whilst downing deadly mojitos David prepared with mint she grew in her impressive balcony garden.
Toulouse is best known for its special sausage and violets. I haven't seen neither on our touristic exploration the following day, but some impressive street art, Pierre Baudis Japanese Garden & the most impressive basilica Saint-Sernin just begging for Robert Langdon to come and unlock all its mysteries, more than made up for that.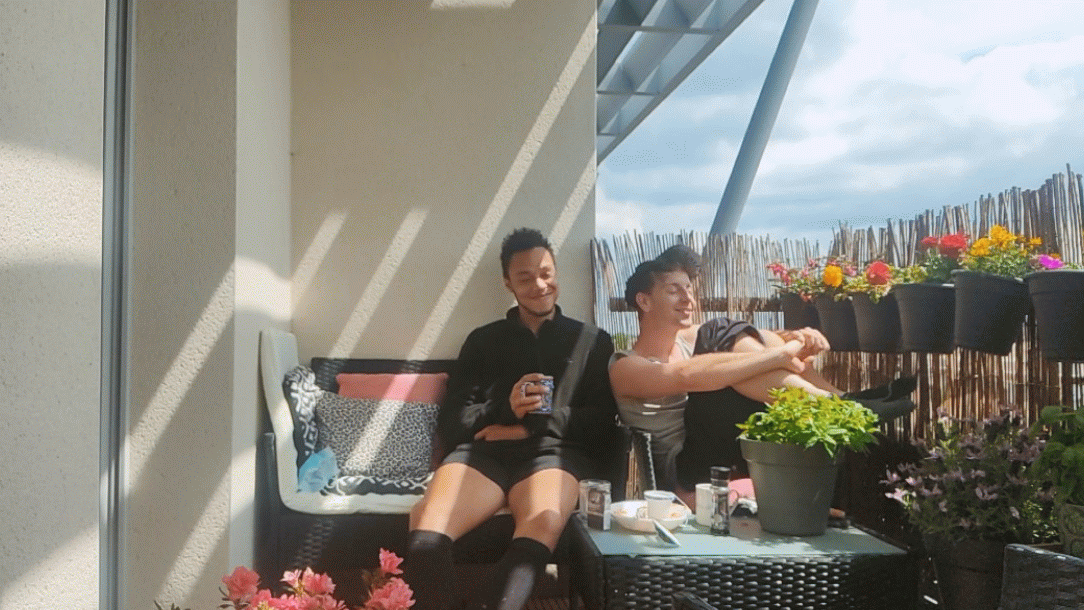 ---
Two days later, we're off to another point on our pinball journey. Two nights at David's (and I think now also my)friend & therapist Francoise. To be completely honest, I dreaded this one. I thought the whole two days, she'll be taking a secret assessment of my qualities & shortcomings, only to recommend to David during one of their CI (Compassionate Inquiry) therapy sessions to dump my ass. My friend Tereza texted me: 'I don't think you understand how therapy works. It's not about recommending partners.', which I guess helped a little.
Francoise s spent the last 18 years bending herself backwards into a shape of a box that could fit perfectly into the rigid German systems of doing life (the secret recipe is to follow orders & ignore emotions apparently). One German husband and three grownup sons later, she shocked everyone by announcing completely against reason (this is still a Covid era) she'd be relocating back to her home country of France. We actually visited her in the two last days before her husband would join & together they'd sign on a house close to Saint-Céré. Her plan is to establish a spiritual community, inspired by a philosophy of The Oneness University in India, founded by divine avatars Sri Bhagavan and Amma. And we were the first to see it! For now, it's just an empty house. But an empty house is a place of an endless potential and I already cannot wait to be back, see the progress and assist in building up this new commune.
Lately, I've seen this archetypal journey on a replay rippling through so many personal storylines we've encountered along our own way. A hero, being made acutely aware of his OTHERNESS, flee their home country & its constraints, finally realising their true potential through trials & tribulations in foreign lands: slaying some dragons, finding a treasure, only to return home - wounded but forever changed - to become a proverbial or literal kings.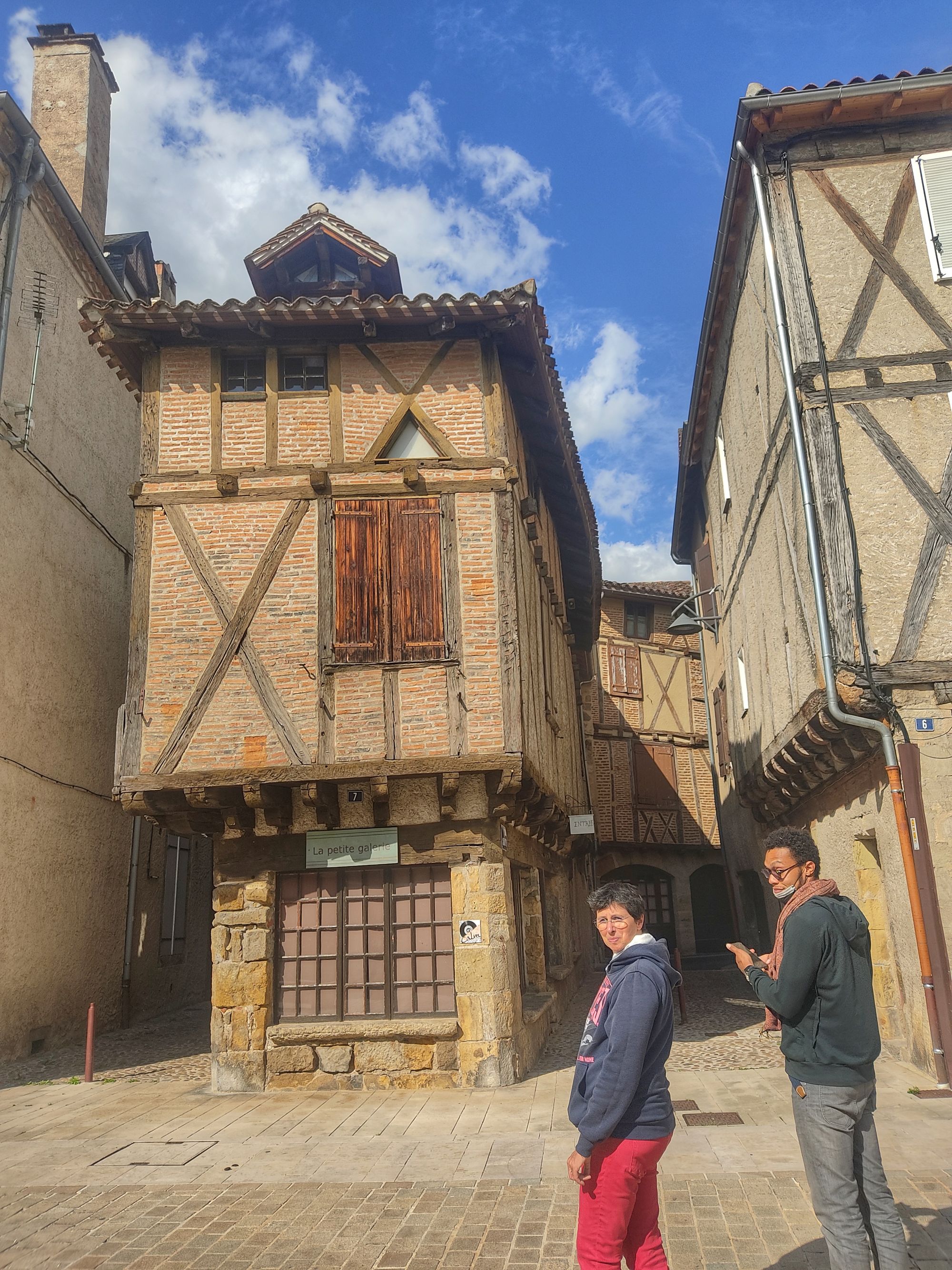 I think this Corrèze region might be my favourite spot in France. Of course, the young generation is not sharing my sentiment, fleeing west for bigger cities & better job opportunities. Maybe that's why the medieval castles and cities look almost untouched by the hundreds of years since their establishment.
Feeding the body AND the soul seems to be this region's number one priority, as illustrated by the bulletin board at Saint-Denis-près-Martel train station. The only two flyers pinned to it are for a homemade lamb liver pâté and QI GONG classes, which are labelled here as a 'gymnastique Chinoise'.
If there are still fairies alive in France, they're hiding in Corrèze, I'm sure. I crushed so hard on this one fairy mound just outside the gîte Francois rented - you know the type that opens on the Midsummer night a shortcut straight to Avalon. We climbed it on the second day - fairy Hawthorns guarding the road up the hill, moss covered stone ruins of whoknowswhat & a lush green hilly landscape vistas peppered with castle towers as far as you can see.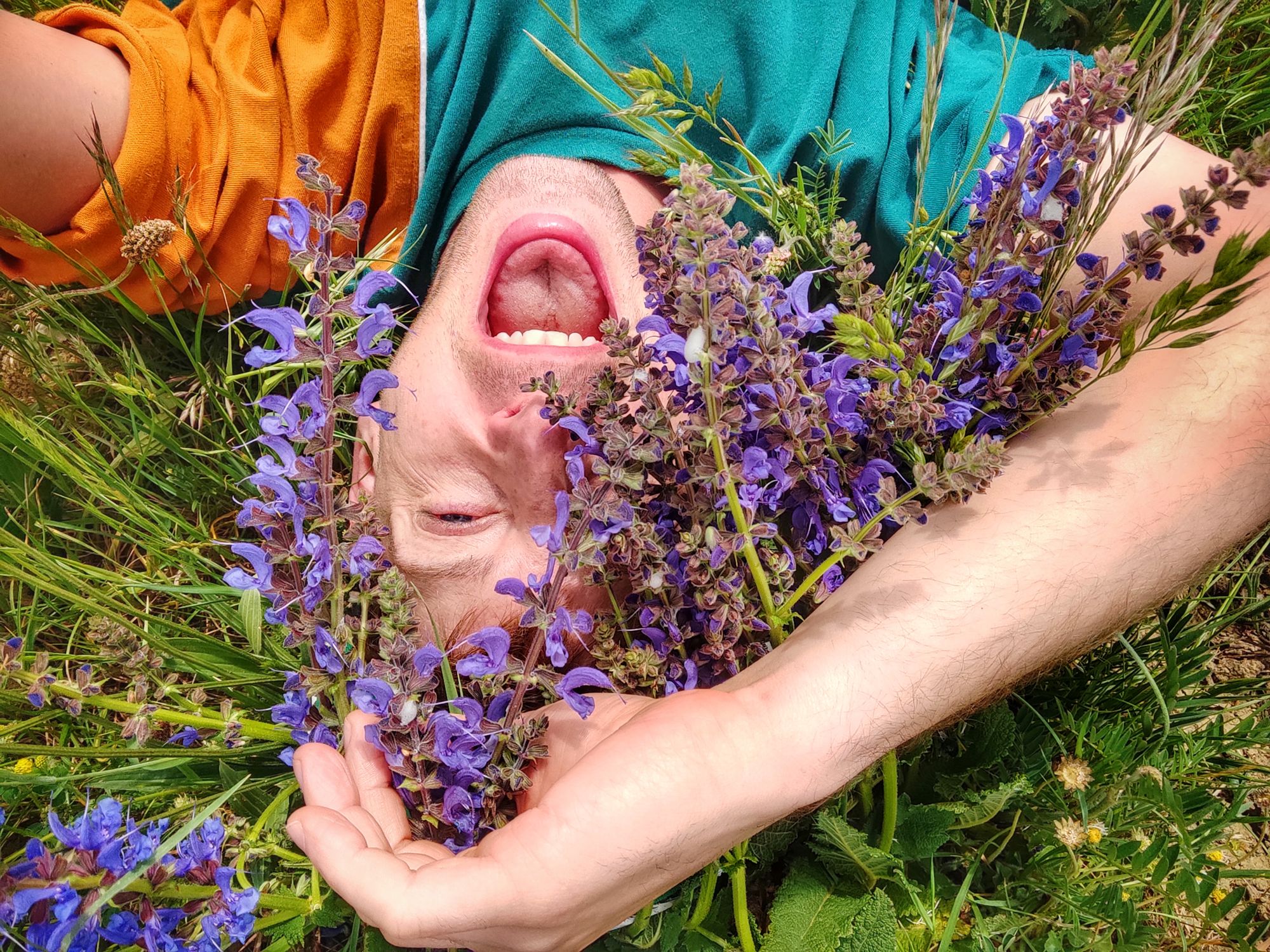 My initial fears in regards to Francoise disappeared within the first few minutes. Not far from enlightenment and pumped with a positive energy collected on her many journeys through India, she kept inviting us to breathe, take time, to digest, holding space for consciously sitting in the glorious vacuum between two moments.
Something started here. A friendship. A community.
Being on the road feels a journey of collecting long-forgotten family members. Being on the road feels like coming home.
---