Sunday, 29th December. Caribbean island of St. Kitts.
I sneaked some coffee (bevarages are on general not allowed outside the crew bar and crew mess) to the deck 13, basically the rooftop of our ship, one of only two decks crew and staff is allowed to. In front of me a ridiculously lush view of the island's many forest-clad volcanos with their tops shrouded in clouds, and the glistening bodies of our ship's dancers and singers, topping up their bronze under the scorching December sun. Personally I don't think they're very good - testament to which being also the fact one of the elderly guests in the audiance DIED during the Christmas Eve performance, but I do appreciate the dedication and energy they put into their presentation and shows day by day, twice every night, with the extras like their mortifying Christmas song acapella medley they delivered by the ship's humongous Christmas tree. Speaking to quite a many different crew members in the past two weeks of our contract (has it really only been two weeks?!!!), I'm pretty sure there's not a single occupation on this ship, no matter how high in the hierarchy you go, that's easy, or easier than others.
Today I'm on so called IPAM duty. Every single crew member have their assigned role (for us it's mainly helping to co-ordinate and scan cards of all guest that need to be accounted for, calming hysteric outbreaks) and muster station - places where guest and staff gather during the times of emergency. On the 'sea days' we sell. 12 hours a day, every day. No days off. If the ship sails, you work. On most of the port days, the shopping assistants are allowed to disembark (unless they put you on a fucking 'brilliant customer service' or 'firefighting' training) and enjoy a few fleeting moments of freedom. We need to be back on ship before the guests - around 3.30pm, sometimes 5pm if we get lucky, of course back to work the same day 6-10pm (once again after the ship starts moving, because only then you're allowed to sell duty free), which proves particularly challenging should you spend your port day tasting incredibly sweet and incredibly strong caribbean cocktails and getting second degree burns under the Barbados sun (yes, that was me yesterday). It's one of those cruel proofs of relativity - you know the kind of 'touch a hot pan and a second feels like an hour, touch a hot woman and an hour feels like a second' : the four hours shifts following our port days feel incomparably longer than our usual 12-14 hours working days.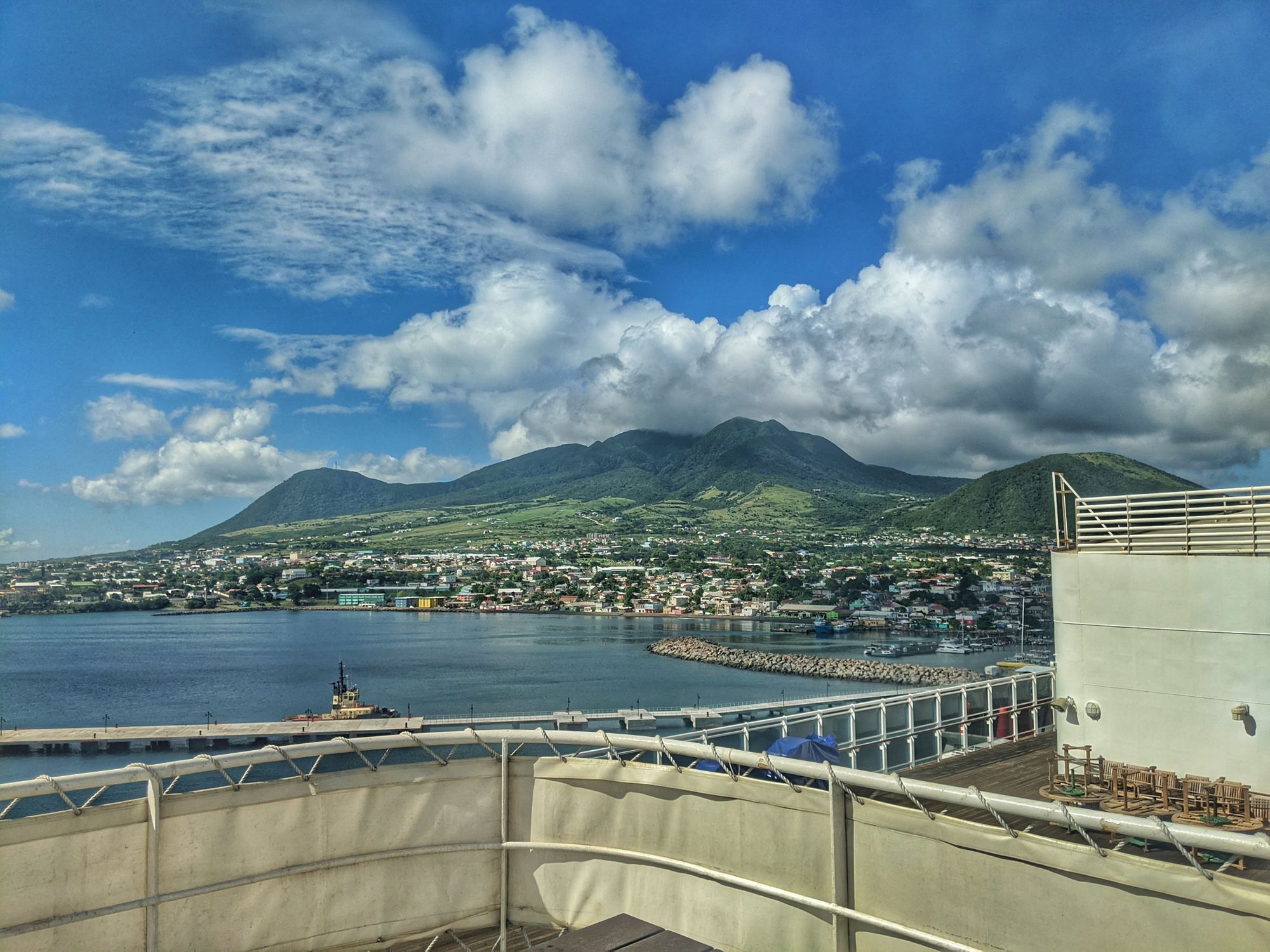 Whilst being IPAM, you're literally just on a standby, so people usually use the opportunity to catchup on some sleep and laundry, so that's pretty much my plan. I did some running on the deck 9, literally almost jumping over the sunbathing elderly who for some odd reason choose to hang around the ship rather than exploring the island, absolutely dreading all along that I'd be stopped and disciplined by some of the higher ranking officers - the strict nature of this particular luxury cruise line does that to you...at least that way my heart rate peaked on around 170. Only on the port days, we're graciously allowed to use the onboard spa in between 6-8pm (as a shopee working from 6pm, you can really only go on your night off - we each got one single night off as a little Christmas treat - which is my case tonight). In effect this will be my first full day off since 15th December. I feel spoiled and very lucky and also sad that this would not be repeated in the six coming months. Tomorrow we're docking at St. Martin island. Half day, exploring, evening shift and what follows are three days sailing towards New York, half day off & the whole seven days transatlantic crossing again (seven days of 12hrs shifts with absolutely zero time for anything else), which had almost cost me my sanity and my feet the frist time around.
Time to enjoy some forbidden coffee on the sun (I feel like SUCH a rebel), listen to the incredibly gay and incredibly dull conversations of our theatre team, watch the pterodactyl-like sea birds circling the chimneys of our ship (seriously what are those? Can someone google them for me? Ah, I miss Google) and pretend to read whilst falling asleep and adding a few degrees to those burns on my back.
---