Last week before we hit the road again.
19/01
Quite possibly (and once again) the worst time to do so, but we've already over-stated our welcome here in Poitiers, France by about eight months...Yes, we've been here for exactly eight months. In December 2019, me and mine left our perfectly safe and perfectly sane lives in London in exchange for the perfectly insane & unsafe life 'on the road'. We travelled the world on board Queen Mary 2, just before the Covid storyline introduced us to a new world, in which the international cruising will probably forever remain a distant memory.
I should be packing, but there are all sorts of emotions swelling up inside me, so the only ambition I feel equipped to achieving is binge-watching the Bridgerton, whilst poor David grinds away on the last few days of his Canal Plus customer service job. We are staying at David's grandparents flat in his hometown and it's been made very clear to us in these last few months that he left this place many years ago for a reason, and that staying in a golden cage situated in the middle of a (family)warzone, is just not fucking worth it.
We are at our happiest in equal proportion to how far removed from the endless cycle of producing & spending money we find ourselves.
I jokingly said to my friends I'd rather be freezing cold, wet & hungry in a dumpster behind a hospital but having at least my freedom to keep me alive.

20/01
Biden's inaguaration. I should be packing. I always hated Gaga for the music she made & loved Gaga for the voice she had. If there's one artist to broadcast hope in regards to inclusivity, it's here...yet showing up to sing the American anthem looking like a Russian bordel mama is a bit of a mixed message. Also, you've spent so much time bringing your 'little monsters' (a term I still have a problem with) from the fringes and into the spotlight, but I feel like part of the work is pushing ageism & chauvinism back into the fringes. So, please maybe lay off the fillers, Gaga!
I thought if there was a hope for America, especially after the first week of 2021, there's hope for us! But then all of these new social media memes started popping up: "Today is the day when hope replaces hate", and all of a sudden I feel a bit less fired up. This often happens with this ill-informed American optimism, it actually makes us - the dark & broody Eastern Europeans - even more sceptical.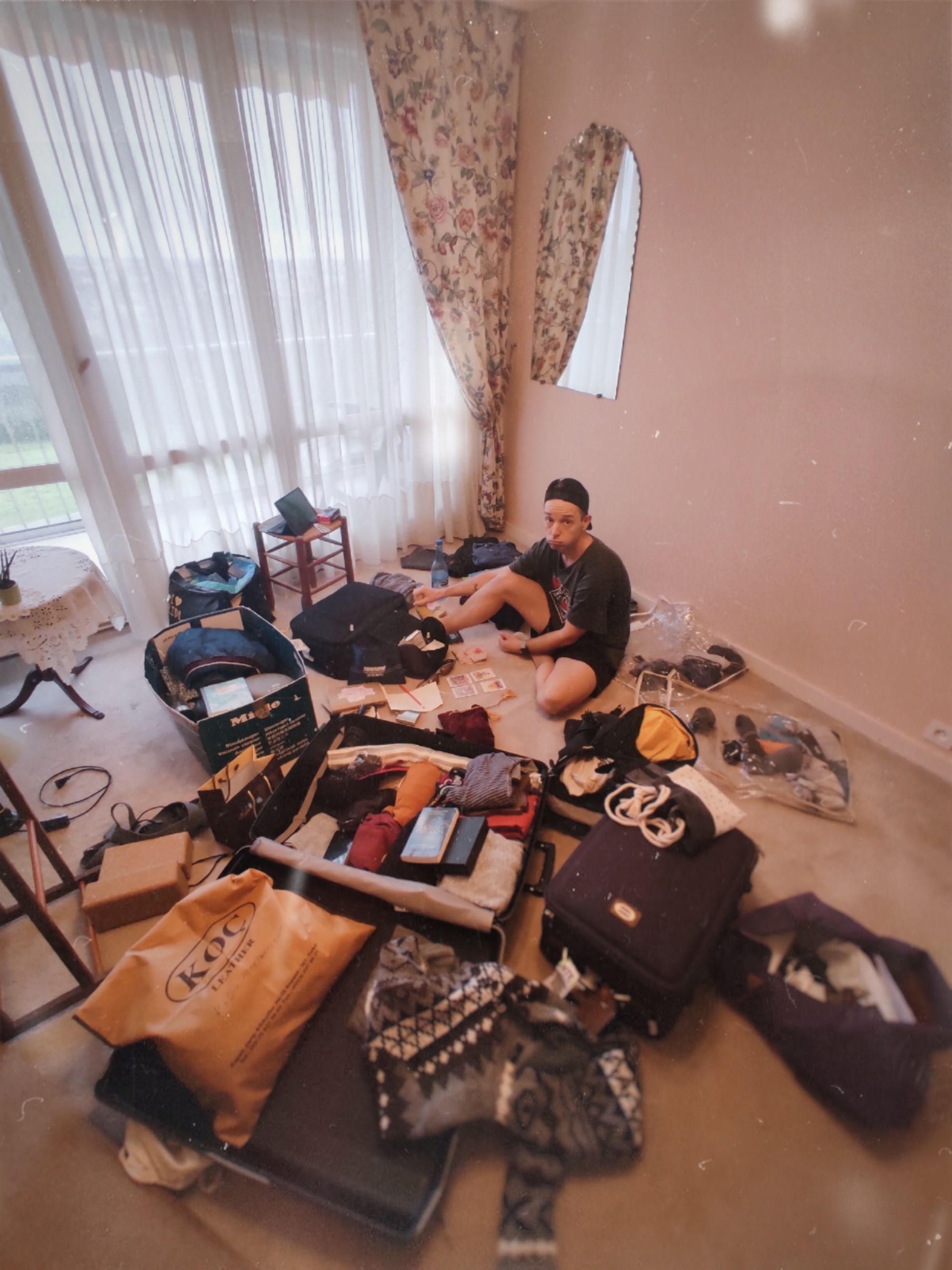 23/01
Covid made me miss the public transport. David's done with his job. We really should be packing. Instead, we set off for a full day trip to Poitier's Decathlon. I've been warned before - there's no way you can get around Poitiers without a car. Well, you can. It's just going to be very long and very painful. Someone had the great idea to place the Decathlon store in the middle of the fields on the outskirts of Poitiers with no consideration for pedestrians, and if you live long enough to get anywhere near there by a bus, you'll still need to cross several high speed highways without being turned into a tomato puree.
I am totally on board with the whole 'minimalism' movement. I watch the Netflix docu series, the minimalist dudes, Marie Kondo, all of it. And I feel super pumped up. Then I sit in front of my gigantic wardrobe & my miniscule luggage, and I cry.
Minimalism is a process for me. A very slow & a very painful one.
Enviably, David is quite detached from 'things'. So he's embarking onto the next stretch of our road with just a backpack. Mind you, he got himself a 130 litres backpack in Decathlon today, so I should be fine if I need him to take some of my shit too. Plus shoes that are wellies on the outside and a dead animal on the inside, designed to keep you both dry & warm, so like..if you fall from the Norweigan fishing boat in the middle of the night into the freezing ocean, you won't die of hypothermia in 2.5minutes. Instead, it will take you three minutes, so you gain an extra 30 seconds of floating there in an absolute horror.
25/01
Packing done. We slay. Sorry to be disgusting, but we really fucking slay. We procrastine, we complain, we cry over how much shit we've got and yes - I refuse to leave my facial led mask and about 3kg of skincare behind, but c'mon people, we're talking essentials here! But you know what..when it comes to it, when we actually drag ourselves (kicking & screaming) in front of the luggages & sit down to sort our stuff, we get it done so easily & seamlessly like if magic was in play.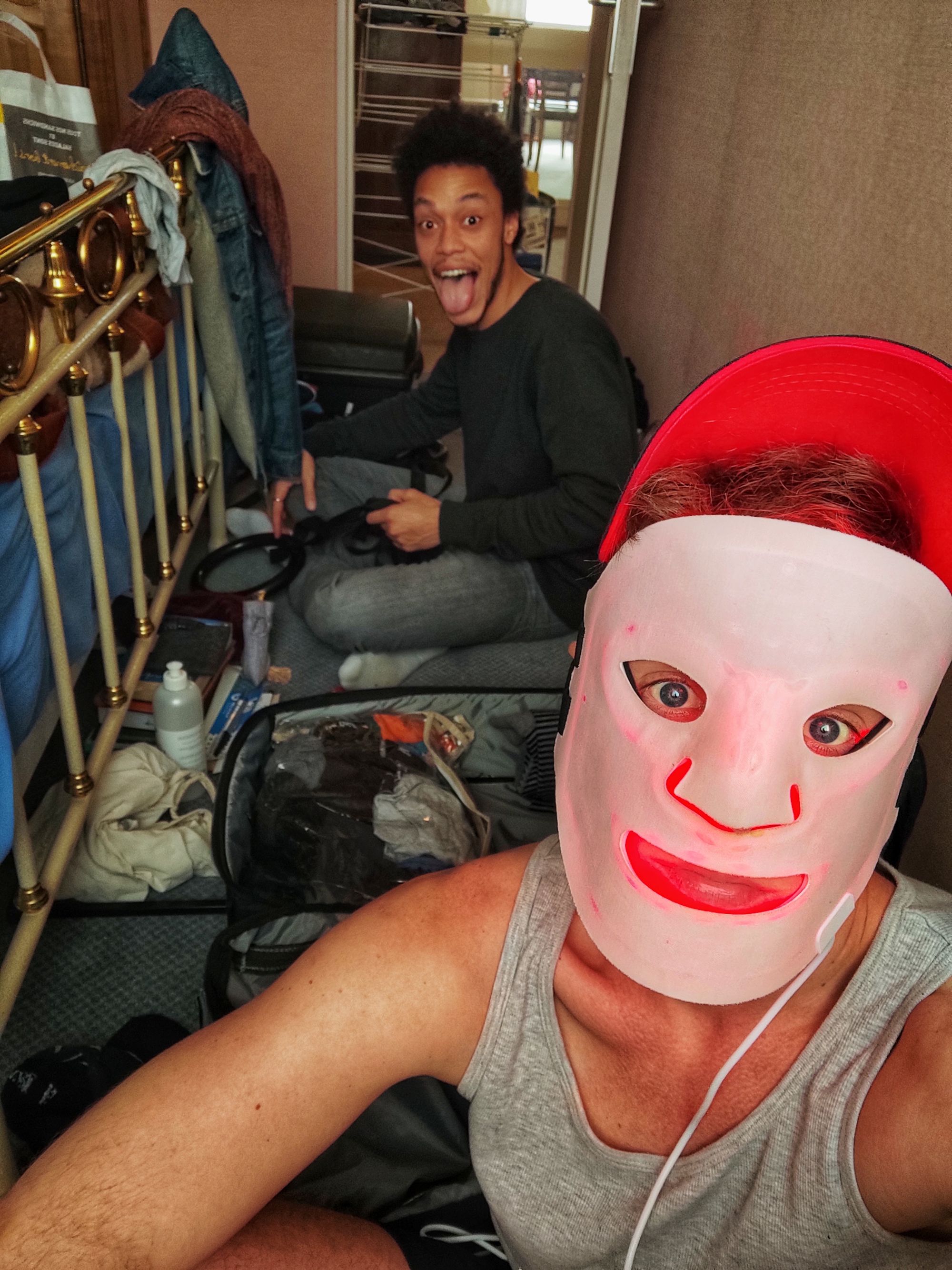 28/01
In France they call it a "cat shower", in UK a "horse bath"... Being on the road, you'll have to get comfortable with the concept even though ...ewww...
Three days before leaving Poitiers for the Workaway adventure , they shut our hot water...except a single tap that's in the kitchen..so this is where we do our "showers" now.. I guess thanks lord mid way through my thirties I still fit in the kitchen sink and the discovery that Father Fouras from that idiotic and amazing 'Fort Boyard' TV show has his own cheap wine..helps a lot too.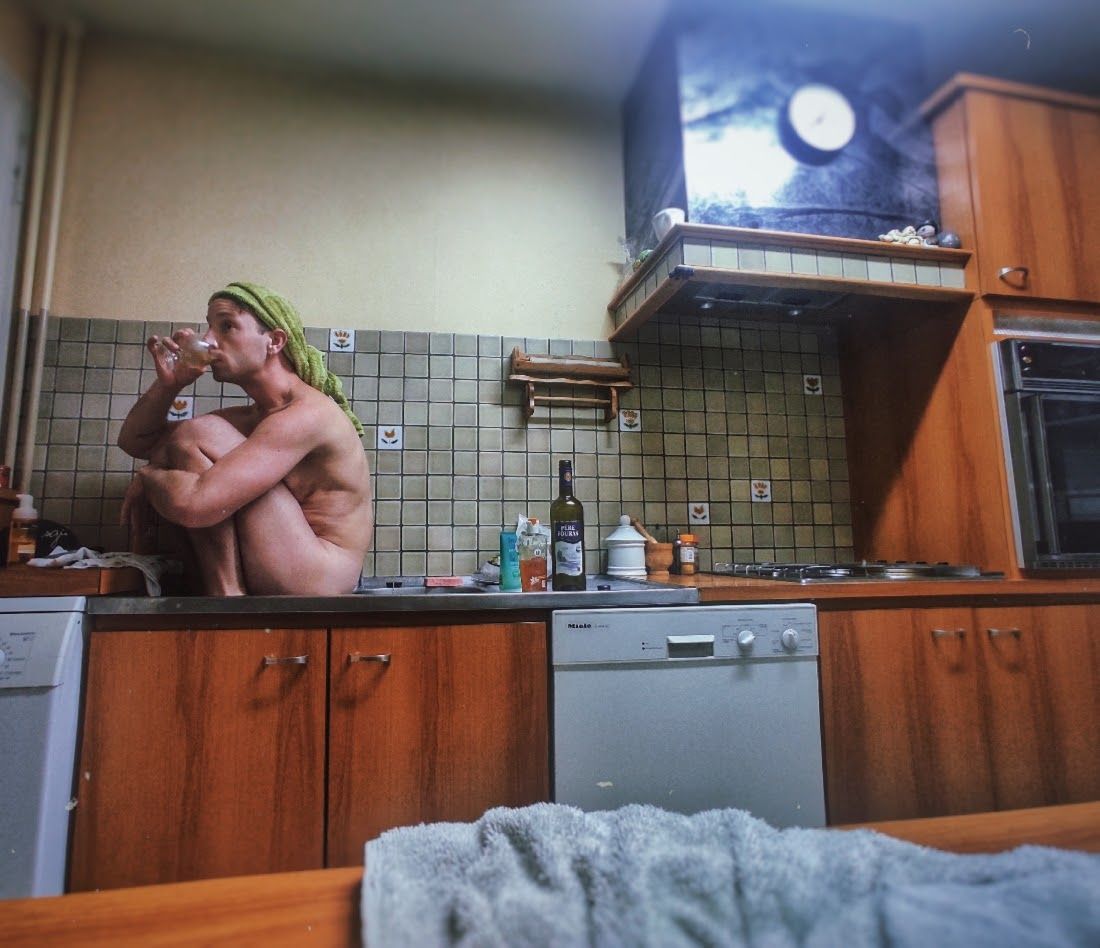 29/01
We're leaving on Monday. We're kicking the safety chair of David's hometown, of his granparents flat, of the 'known' & the 'safe' from underneath ourselves. There's no backup plan, no familiar platform to fall back onto should things go tits up. It's equally exhilarating & terrifying.
But it's ok... We have left our safe and sane life in London 14months ago. Since then, all the sleeping, chilling, washing, being ...always happened in someone else's bedrooms, living rooms and bathrooms...
It might sound it, but it definitely is NOT easy to trade the feeling of 'home' as one particular space, in exchange for the freedom of 'anywhere can be home now'. But we try.
And this sofa at our chosen family godmother Laetitia Finidori is one of those liminal places which reminds us that the most of what we perceive as 'happiness' is tied to a feeling, rather than anything material, or anything you "OWN".
I've heard it million times over: "maybe giving up on material possessions is not necessary a recipe for fulfilment and happiness."
And perhaps that's true.
But than also: a recipe is a list of ingredients+instructions..that, if followed precisely, will always yield the same result. Obviously something that cannot ever be applied to 'Happiness', which is so severely subjective.
For us..now.., happiness looks like opened horizons and feels like a movement and sounds like anything else but Netflix or Spotify or anything that the society makes you believe is worth paying a subscription for.
And I hope by now you realise you always only pay with your time. We are a society that fell for the ultimate capitalist lie of 'you exchange your time for money' and 'the more time you sacrifice, the more money you get.'
The biggest lie.
If you want to make money for other people by sitting behind your pc for most of the day, and use your wages to pay for things you get delivered to your doorstep, it's a perfectly legit way of spending your limited time on this Earth. If you make a difficult (and trust me, it really IS) choice to walk a different path, I hope you'll find people and sofas that support you.
We love you. Get in touch.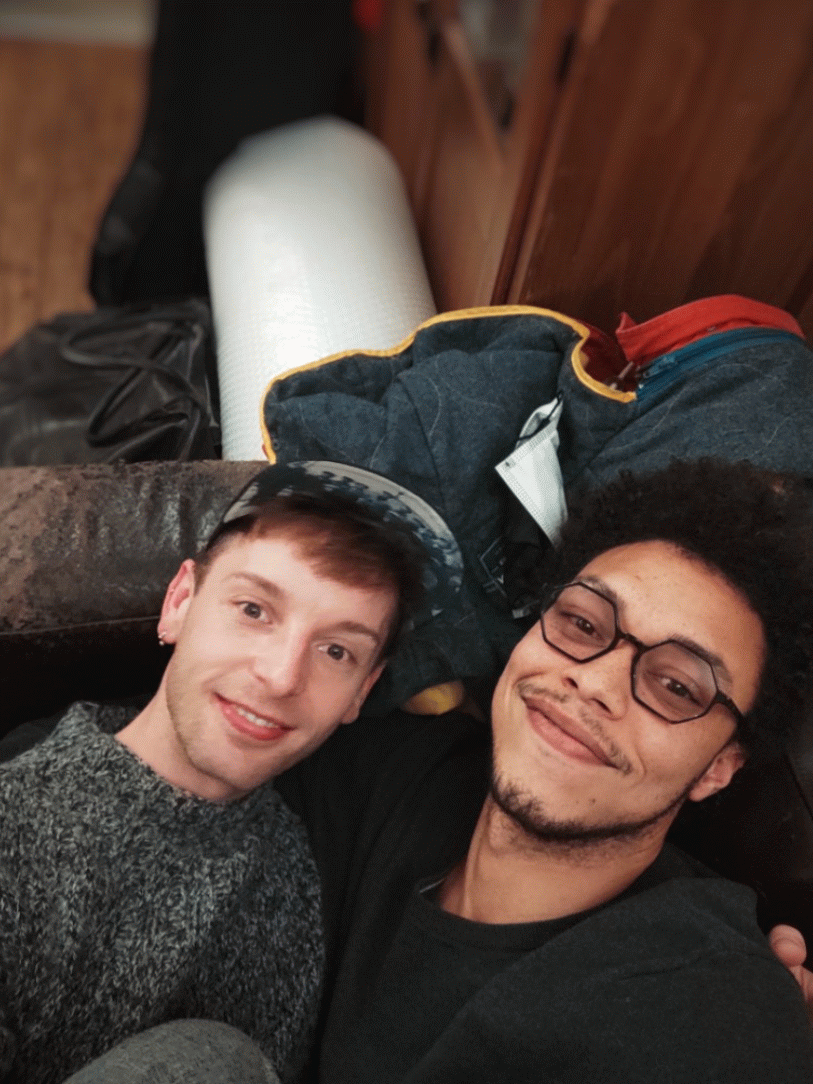 ---