Seventy two hours, twelve packets of wet wipes, a toilet scrubbing induced carpal tunnel and five gallons of all purpose cleaner later, it's a wrap on our chalet hosting episode. Of course, that 'hosting' part is but a tip of a gargantuan iceberg of responsibilities involved in doing a winter season in mountains.  

It's the end of April and the winter season in Morzine is finally, officially and very clearly over and out. Cue in some tumbleweed rolling through the now-bizarrely empty streets, hotels and holiday chalets that turned so many British livers into stone this winter, all boarded up, Christmas lights finally down. The mannequins in ski-rental display windows stand naked, their suggested mounds - where boobs and dicks would be - facing the void, where queues of freezing customers would normally be spilling out of the store.

Just one single wine bar in the whole town remains open, so that's where we're heading tonight for a little boozy debrief with our bosses Amy & Owen. To fully shake off the hospitality lifestyles we all adopted for the duration of the last five months, they head off to Ibiza first thing tomorrow morning, and we are embarking on the next stretch of our big adventure, our car now fully defrosted and loaded.

Hosts, drivers, butlers, cooks and waiters, cleaners and entertainers; all those roles left in a fully scrubbed and disinfected Chalet La Pastorale, we're Jack Kerouacs, on the road-ing again, pass the peyote!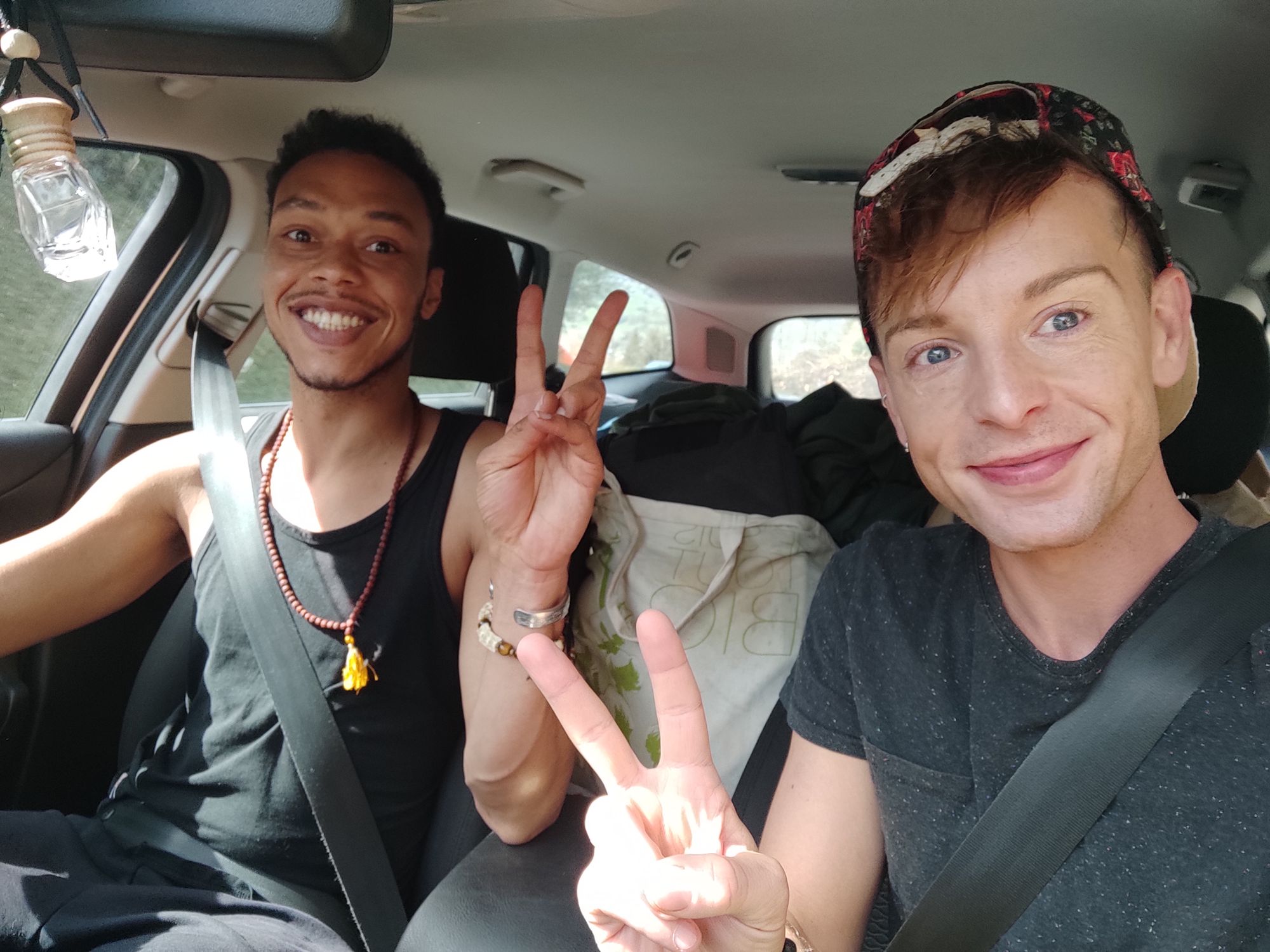 So who did we become in the process?
Apparently, people on their first mountain contract turn into raging alcoholics for the entirety of the season, something to do with the altitude, survival, keeping warm and sane and the fact that mountain holidays are for skiing and drinking, only the skiing is optional. The rebellious me went the opposite way. Dry January stretched into four months, tonight's celebratory vodka+prosecco will be my first drink this year, and I have never been healthier and oh hello abs, very long time no see! You know I've always been extremely dedicated to keeping up with the latest well-being trends: there was keto, paleo, gluten free, high protein, low-carb, intermittent fasting, pilates, yoga, countless supplements and a particularly worrying lemon+cayenne pepper juicing phase, but who would have guessed (except for all the medical and nutritional professionals, I guess) that adding a little 'no booze' clause on top would make such a difference? In the last 20 years, I never knew my sober self and it turned out as such a major no biggie it's almost laughable.

I wonder how many more things we see as non-negotiable parts of ourselves, that we could not possibly exist without, the bits we feel makes us who we are, that are in fact a complete delusion our egos are just desperately hanging onto in order to keep us from growing, evolving, changing outside the safety of what we know at this very moment to be true.

Perhaps that's the purpose of this whole nomadic story-line we started writing in 2019. Cutting ourselves out of safety nets of stable careers, mortgages, unchanging daily routines & the comfort that comes from being a working cog in the capitalist machinery, defined by the constant need to produce and spend money - in order to find out who we can become out there in the wilderness, to uncover layers of ourselves previously obscured by the noise of our London Mon-Fri, 9-5 daily grind.

Since we left London, there's been so many different coats, so many variations on how to do life, and this chalet-hosting in French Alps one looked and felt amazing, but you know me - a staunch believer in second hand fashion (my little contribution to ecologically responsible living ..no, I can't quit plastic no matter how hard I try, but did you know that fashion is the second most polluting industry in the world?), so the time comes for every coat, no matter how epic, to be passed down onto someone else, and maybe this way we could actually save our sensational planet.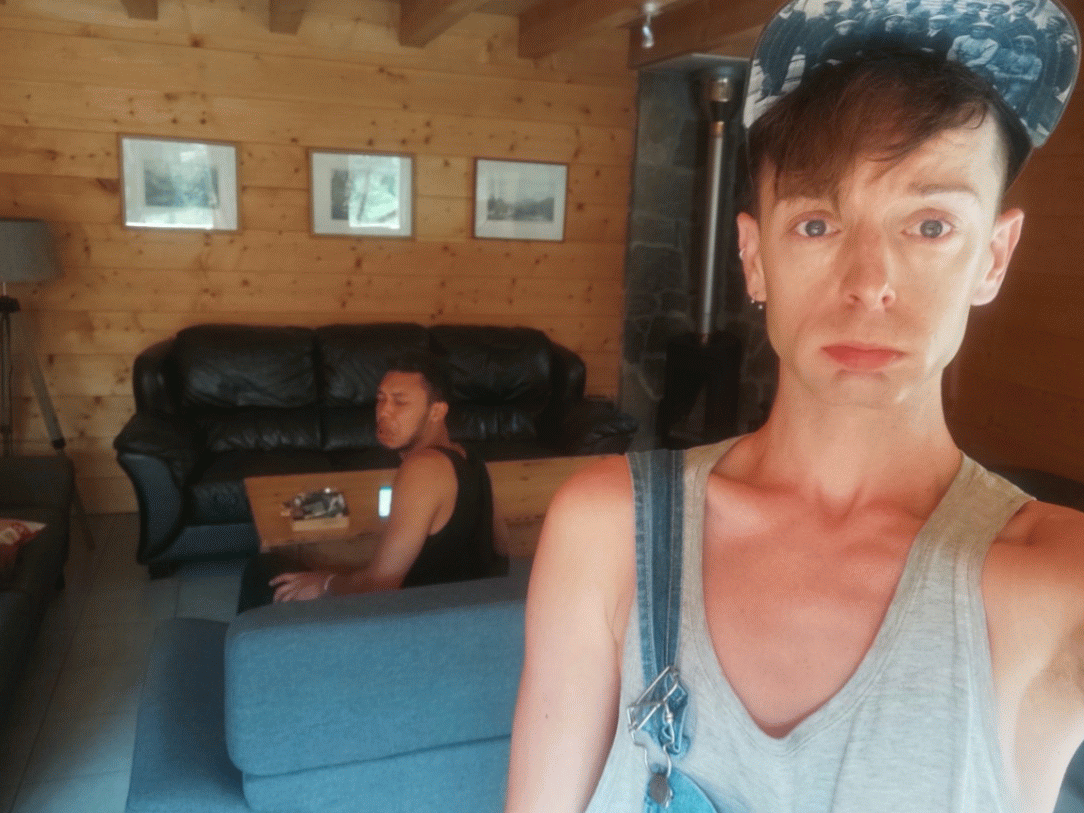 You asked if I ever grew tired of those magnificent vistas of Morzine. Yep, walking down to Carrefour from our chalet, you really could have a Lord of the Rings soundtrack playing on the background. The view is breathtaking and it keeps changing with the time of the day and the light and yes, it very quickly drifts into the background of your attention. I've heard it say before: that nothing created by nature itself can be kitsch, no matter how seemingly 'bad taste beautiful', but French Alps - when the sun hits the slopes just right - come dangerously close. Wherever we go next, I'll miss seeing the mountains and I think we are leaving a bit of ourselves here, if nothing else - in the heart of people we met and bonded with, in the places that became part of our daily routine and that would bear witness to our little rituals.
Morzine is another pin we dropped on the world's map in our hunt for answers to what and where 'home' is, so the door remains open & I feel we might be coming back one day.

I won't miss, however, cleaning the showers. Hair in shower drain I can deal with, even when all the pubes and hair from different guests create one horror wig,.. but why the fuck does there have to be the slime? I'm sure David will not miss having to clean the outside hot tub and all the chemicals involved, but we'll both miss our 11am little lie down on top of the closed hot tub. It's the time when guests are already fed and delivered to the slopes, we're finished with prepping dinner and cleaning all the rooms. We have 40-60mins before the cake for afternoon tea is going to be ready to come out of the oven, and we use that time to stretch ourselves on the lid of the jacuzzi, being warmed from below and from above, as the mountain sun hits that exact spot in between 11 & 12.
I won't miss being glued to a hoover and a mop bucket. But I'll miss those little bird fuckers coming to try and steal whatever meal we put outside the chalet windows to cool. I'll miss Dogella - the old bitch (literally) and her feline friend, who's main occupation in life is pretending to be a loaf of bread. I see them sunbathing together on a porch of a nearby chalet and I give them both a big cuddle every time I pass on my way to the swimming pool. Oh, I'll miss the swimming pool. My little mindfulness meditation hour every afternoon. I'll miss my swimming pool ladies, we always chitchat a little in French, after so many months of coming daily, I'm basically a family. On my last visit to the pool I brought them pralines and they glowed.
I'll miss the routine. The stability, which is so refreshing when you do your life on the road. Knowing where we are and that this is still where we'll be a few weeks or months from now, knowing what's our purpose, establishing work/life balance, filling this at first unfamiliar landscape with our own presence, memories and rituals. And yes, mainly having a stable address for a few months, so that I can order stuff from AliExpress. No wonder the need for shelter sits so high up on Maslow's hierarchy of basic human needs.
But hey, given the global developments of the last few years, heck even the last few months (hello Putin, you once again surprised no one), perhaps it's a good skill to be developing - building safe structures and leaving them behind before they become your comfort zones.
So here's to the next chapter - a few weeks of bouncing in between family in France and Czech Republic and at the end of May - another seasonal job, this time in Mykonos. Should be INTERESTING! I'll keep you posted.

---