There are no ugly people or cars in Zurich. Don't get me wrong - I am a literal hobo and I have no problem with that, but walking around central Zurich made me FEEL like a hobo and like it should be a problem. Across all the age groups, people are super good looking, super well dressed and driving in cars you only see in rap videos being driven by rap artists who will never be able to afford them.

We are two days into our big trip around Europe, having departed from Czech after a month of too much good food and too many good drinks, and eventually - after visits to Switzerland, Florence and a few stops in France to catch up with friends and family - landing in Val d'Isere, where we got a winter season gig, so hopefully staying stationary until May 2023.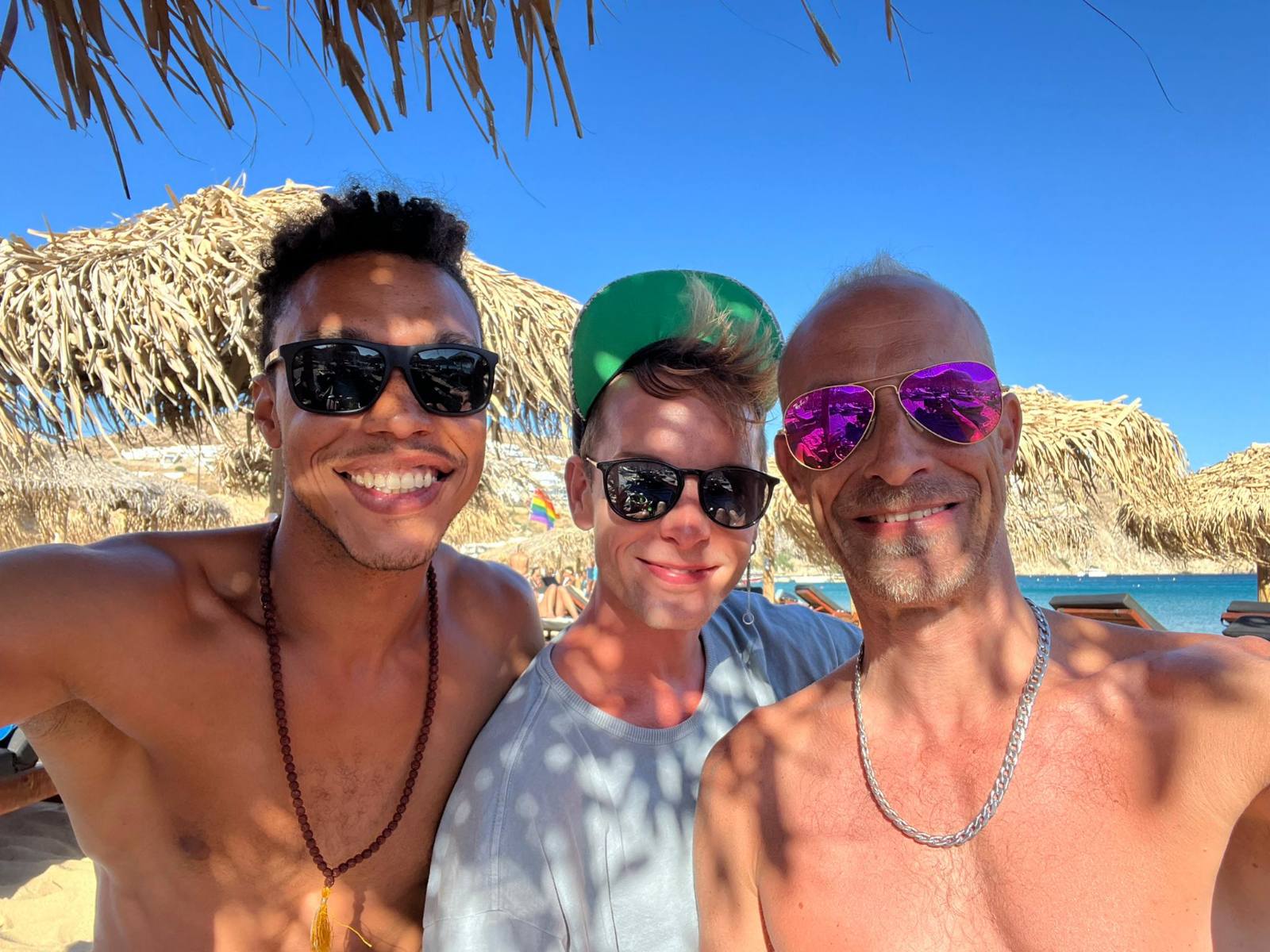 Although Mykonos is on our 'once and never again' list, there are undeniably good things that came from this bizarre summer property management bootcamp of catering to the elites.On one of the only handful trips to the beach, we met Patrick from Switzerland - one of the most recent addition to our family of friends around the world. By now he's been to Mykonos for over 40 times and I feel very lucky we got to cross paths completely at random during our 1 and only adventure to this golden plated bubble, stealing a few moments of sometimes hilarious, sometimes deep conversations over great food, crazy bar hopping nights in Chora and lazy afternoons on overpriced sun beds making fun of how dumb most of the steroid injecting muscle Marys around are.
I knew Patrick worked in finances, something to do with trading or banking and to be honest I think that's basically what the whole of Switzerland must be doing, but I was fully unprepared to just how gorgeous his flat in Zurich would be. Of course, this is still a gay bachelor's den, so there are penises and naked male torsos everywhere, but for someone who always insisted he could never live in a flat, this had been a shock to my belief system.

Every day, we would brave the elements and go for a little walk around central Zurich on a hunt for knitting supplies (David's new obsession) and dinner ingredients. We strolled by the river, that's shockingly clean and shockingly popular with swimmers even this far into autumn.But as the weather wasn't super exploration friendly, for most of the two days we happily cozied-up in Patrick's overheated den. I had my first ever cheese fondue on a terrace overlooking rainy Zurich - over here it's a custom to first dip your piece of bread in Kirsch - a foul cherry brandy - before dipping it in the melted cheese. Every night, we had candle-lit dinners - some of the fancy recipes we learned during our last year's chalet hosting in Morzine, and watched a lot of episodes of a voguing competition called Legendary.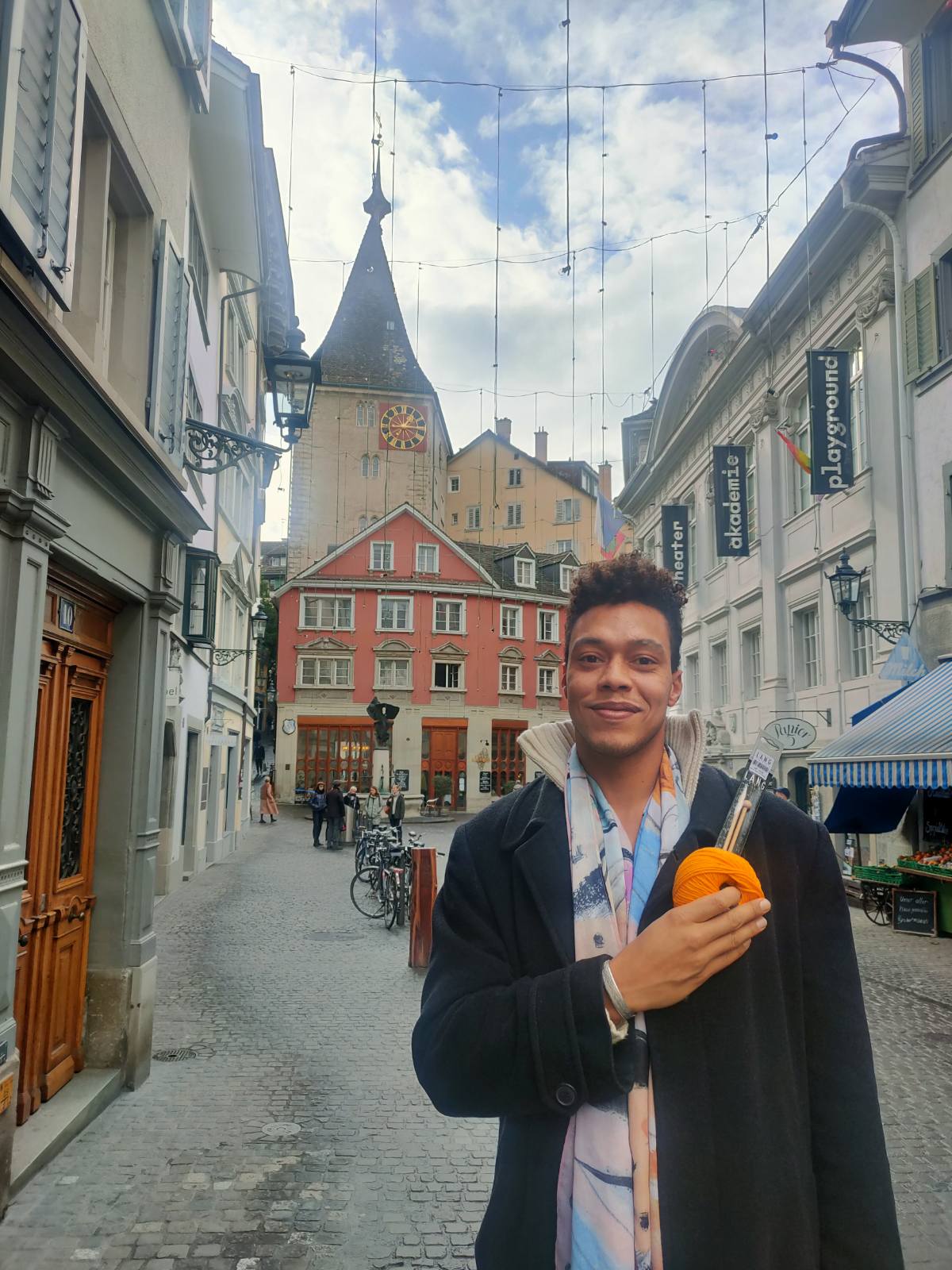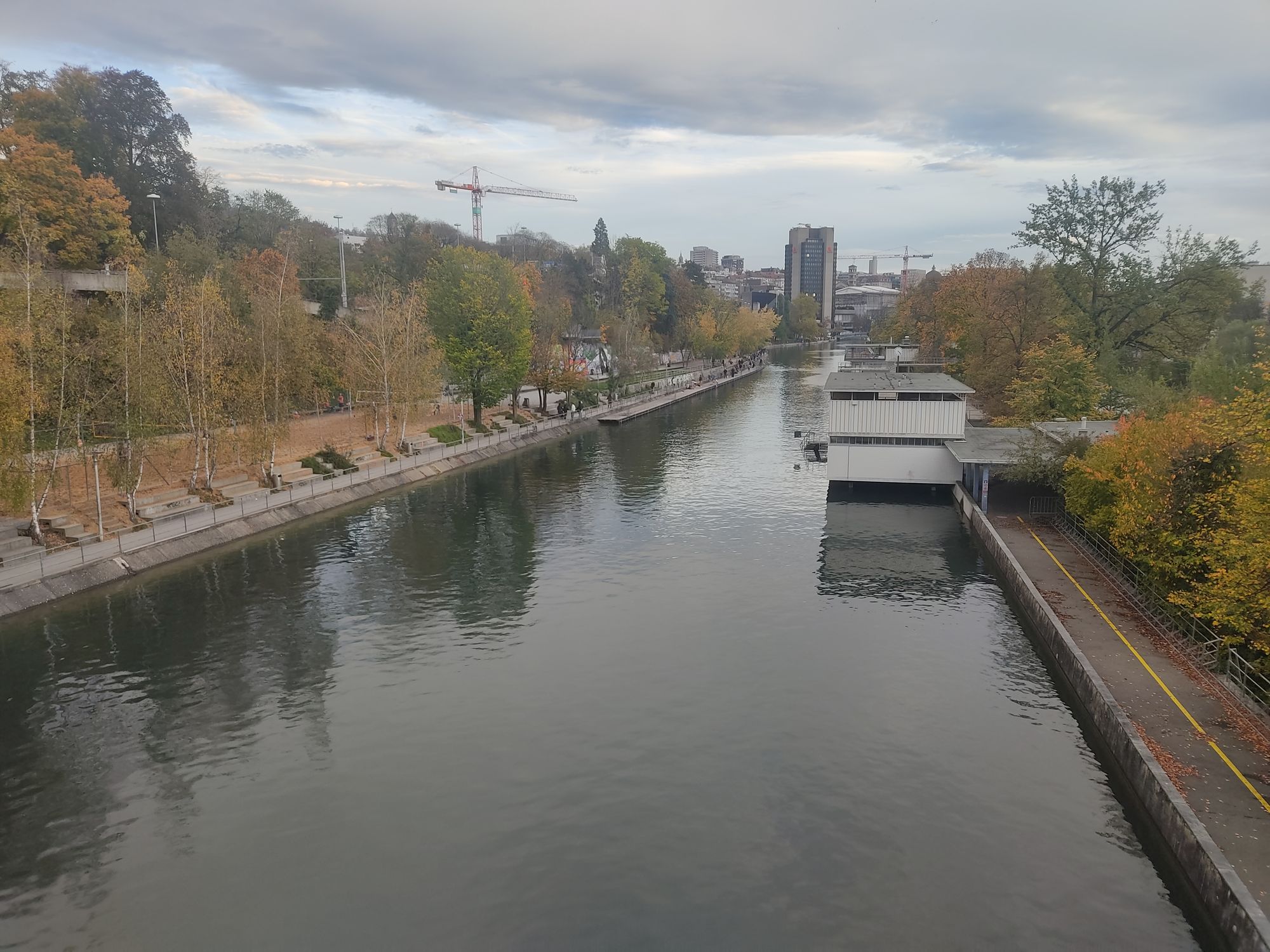 But by far my favorite part of Zurich is Patrick's incredible collection of trainers and yes, part of it must be that by some divine providence we share the same shoe size, so I could try a different pair every time we walked around the city.
It should take us around eight hours tomorrow before we arrive to Florence for some looong overdue catch up with Coru and Morgan, our chosen family from the London chapter. For now, it's a goodbye to Zurich, goodbye to Patrick and his trainers, but who knows - we will most likely be driving from France back to Czech after this winter season, so perhaps more to come!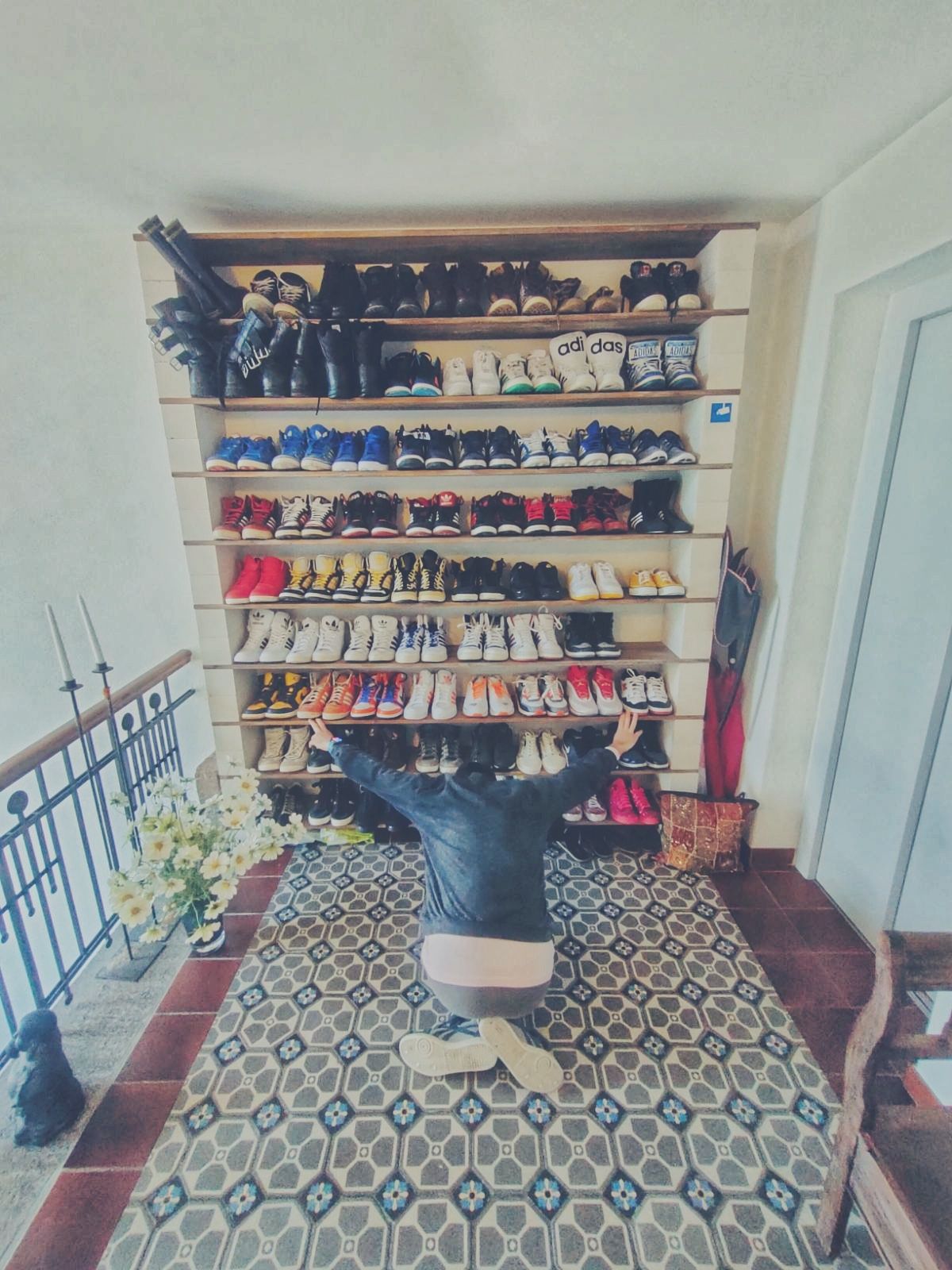 ---